This is the post for the Wednesday, February 25, 2015 class meeting.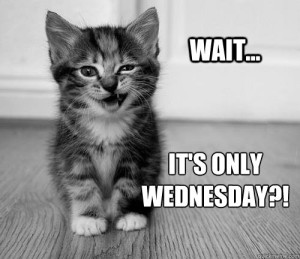 Plans have changed for today. Instead of talking about Chapter 2, I'm going to give you the bulk of the class session to explore the various tools you can choose for the assignment.
As You Look at the Options…
Keep these tips in mind:
It's easier to analyze a tool that you have never used before.
Look for a tool that you might be able to use on your Remix project or elsewhere.
Keep an open mind.
No Blog Post
You get a free day today! If you want to write about Project 3 and your process of searching for the right tool to analyze, you may, but it's optional.
Homework
For Friday, 2/27:

Go through the options for Project 3 and have at least three choices ready for the beginning of the session on Friday. The selection is first come, and only one person per tool.
Read Chapter 2 of Writer/Designer. We will analyze a text in class using the information from Chapters 1 and 2.