This is the post for the Wednesday, May 6, 2015 class meeting.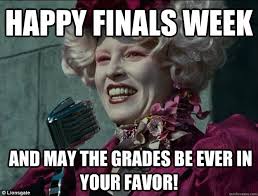 I have begun grading the remix projects. I will update the blog posts or attendance totals by midafternoon today. I will send out an announcement through Scholar once I have all the remixes graded. Once the course grades are finalized next week, I'll send out another Announcement.
Presentations
10:10 class presentations will be from these folks:
11:15 class presentations will be from these folks:
Complete a Short Survey
Please complete this 4-question survey to help me make decisions about how to teach the class in the future. You will need to login with your vt.ed email address and password. Your answers will not effect your grade in the course.
Remaining To-Do's
Please complete the SPOT survey if you haven't yet.

Submit your remix by 11:55 PM tonight (Wednesday, May 6, 2015), following the instructions posted last week.

Take the final exam. If your work is not submitted by 11:55 PM on Monday, May 11, you will receive a zero.

If any of these deadlines is a burden because of other exams or the like, talk to me by the end of class today.