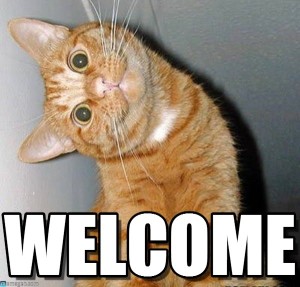 This is the post for the Wednesday, January 21, 2015 class meeting.
Welcome to English 3844, Writing and Digital Media. This site is the official home for our course. All project assignments, weekly and daily activities, and related resources will be posted here.
Work for January 21
These are the tasks to complete for today:
Go over the syllabus
Look at some sample projects
Syllabus and Course Overview
You'll find the syllabus in the menu at the top of the page. I send out a Tweet using the Twitter account @VTtengrrl when new content is published on this site. You can also see that feed in the sidebar on the side, so even if you don't use Twitter, you can scroll through the list in the sidebar to see what has been added.
I also added a "Subscribe Via Email" option in the sidebar. Use this option to get an email message whenever I add a new post to the course website. The process is simple: Add your email, and click subscribe. You'll have to confirm your subscription. That's it. The email messages will have information on how to unsubscribe if you decide you want to.
Sample Projects
These are some projects students completed for the Remix a Story project when I taught the class last Spring:
Next session, we will go over some of the tools we'll use for the course, and you'll set up the resources you'll use.