This is the post for the Monday, March 16, 2015 class meeting.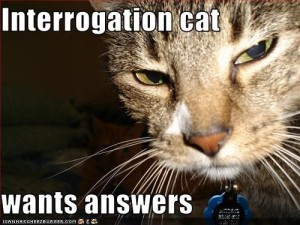 This week we will spend time in class working on Project 3. Today I will talk about navigation options. On Wednesday, I'll talk about how to embed your presentations in WordPress.com.
Presentation Tools
I need to know what software you will use for your presentation so that I can be sure to cover everything on Wednesday. Please complete the two-question survey for me before you leave class today.
Additional Navigation Techniques
Remember that breaking up your web essay into several pages makes it easier for readers to find the information they are looking for. It also avoids the tl;dr effect by chunking out the information.
See the Project 3 Navigation Options for details on how to add navigation to your project.
Working on Your Projects
You will have the rest of the class session to work on Project 3. I will meet with each one of you briefly and ask you to show me what you have done on the project. If you have a question you need immediate help with, let me know and I will come help you first.
Today's Blog Post
Write a blog post with the usual headings: (1) What I Did, and (2) Why I Did It. Include whatever work you have done since your last post.
Homework
For Wednesday, 3/18:

Presentation time sign-up will take place in class on Wednesday, 3/18, starting about five minutes after class begins.
Be prepared to work on your project in class. I'll share some additional resources on embedding your presentations, and have a quick conference with each of you to answer any questions.

For Friday, 3/20:

Have a draft of your work ready to share in class for peer review.

For Monday, 3/23 through Friday, 3/27:

Presentations in class; attendance is required even if you are not presenting. There will be blog posts to write for each class day. Be sure that you send the URL to your presentation by 9 PM the day before you present so that I can set up the post for the day

For Monday, 3/30:

Project 3 due. We will work on the reflection memo in class.

For Wednesday, 4/1:

We'll go over Project 4, the remix a story project.