This is the post for the Wednesday, February 18, 2015 class meeting.
Today, we'll go over a few more how-to's and tips for your WordPress sites, and then you'll have the rest of the class period to continue work on your web portals. Your Web Portals are due on Friday, 2/20. The grace period ends at 11:55 PM on Friday, 2/27.
Jazzing Up Your About Page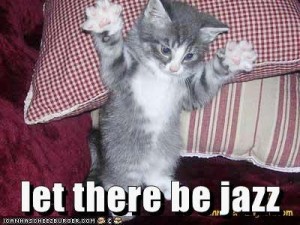 Last week, I shared some links to example about pages and tips on writing them. Since then, I have talked to some of you about adding links to additional pages to your About page, so I want to demonstrate what the might look like by looking at some additional pages on the English 3844 WordPress site.
In my example, I have added some pages with photos I have taken, but you could add more details on whatever interests you or whatever you have done. You might add photos, links to videos you have made, excerpts from articles you have written, and so forth. You could also focus on places you have been (like a study abroad trip, a family trip, or even a trip to the Cascades) or things that are important to you (like participation in Relay for Life, work you have done for your philanthropy, or your love of horses).
WordPress How-To's
These links take you to step-by-step instructions:
Today's Blog Post
Write a blog post with the headings (1) What I Did, and (2) Why I Did It. Include whatever work you have done since your last post. By Friday, you should have seven blog posts (for 2/4, 2/6, 2/9, 2/11, 2/13, 2/16, and 2/18).
Homework
For Friday, 2/20:

You will work on your reflection memos, and submit your work (if you are ready). The grace period ends at 11:55 PM on Friday, 2/27.

For Monday, 2/23:

We will go over the assignment for Project 3: Interrogate the Interface. Review the information in Chapter 1 of Writer/Designer on Understanding Media and Affordances (starting on page 14). You will need to understand the concept of affordances to complete your second project.

For Wednesday, 2/25:

Read Chapter 2 of Writer/Designer. We will analyze a text in class using the information from Chapters 1 and 2.